Individual Lesson Pricing
MEMBERS
£60 PER HOUR
£35 PER HALF HOUR
£120 - 9 HOLE PLAYING LESSON
£200 - 18 HOLE PLAYING LESSON
NON-MEMBERS
£70 PER HOUR
£40 PER HALF HOUR
£140 - 9 HOLE PLAYING LESSON (incl. green fees)
£220 - 18 HOLE PLAYING LESSON (incl. green fees)
JUNIOR MEMBERS
£50 PER HOUR
PGA Assistant Professional - Jamie Kerley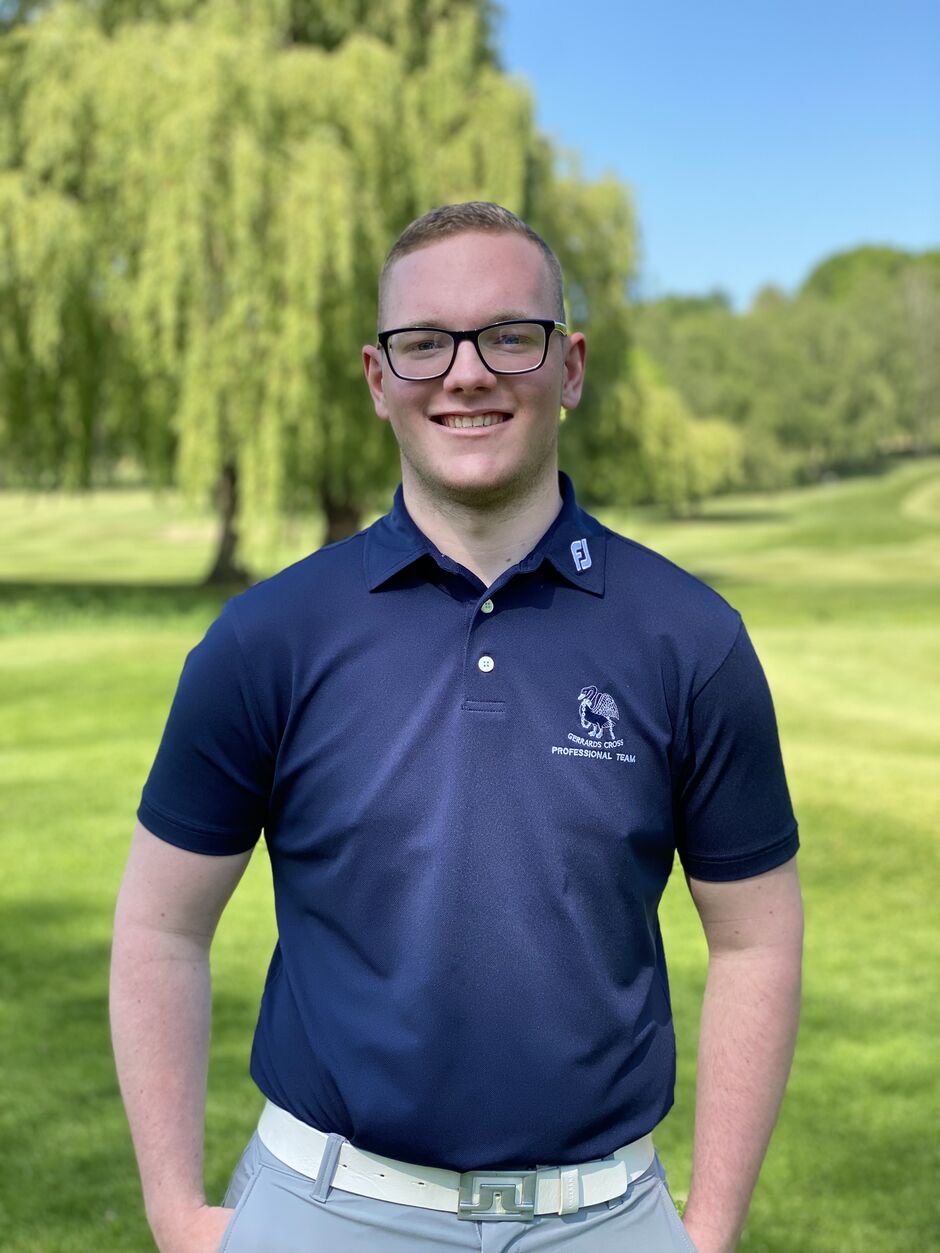 Individual Lesson Pricing
MEMBERS
£45 Per Hour
£30 Per Half Hour
£90 – 9 Hole Playing Lesson
£150 – 18 Hole Playing Lesson
NON-MEMBERS
£50 Per Hour
£35 Per Half Hour
£110 – 9 Hole Playing Lesson (incl. green fees)
£170 – 18 Hole Playing Lesson (incl. green fees)
JUNIORS
£40 Per Hour
£25 Per Half Hour
Tel: 07368 271651
E: jamiekerleygolf@gmail.com
Instagram: @jamiekerleygolf
Head Professional - Alex Nelson
Alex Nelson is a qualified PGA Golf Professional who joined the Gerrards Cross Professional team in June 2017. In January 2020 he was appointed as Head PGA Professional.
Alex has previously held positions at The Grove, Berkhamsted Golf Club and Luton Hoo, in addition to caddying on the European Tour. He has been competing professionally since 2015, following a very successful Amateur career.
Alex is a passionate coach who thrives on building relationships and helping all golfers improve their skills. Alex offers an adaptive teaching methodology, based on each golfer's ability, utilising the latest GC Quad and video analysis technology. It could be said that Golf is part of Alex's DNA.
Alex offers a full custom fitting service using the latest equipment, from leading brands, and can provide a full range of clubs and golf equipment at competitive prices.
Contact details
T: 01753 883263
E: alexnelsongolf@gmail.com
W: alexnelsongolf.co.uk
Instagram: alexnelsongolf
---
Jamie first started playing golf with his Father when he was 2 years old! Growing up he played his junior golf at Harleyford GC and joined the BB&O in 2013 where he represented the county for 4 years. After a very successful junior career, Jamie turned professional in 2018.

Jamie joined the Professional Team at Gerrards Cross Golf Club in May 2022. He offers a detailed, but enthusiastic, coaching style to all levels and ages of golfer. Jamie's favourite golfer is Tiger Woods and takes inspiration from Tiger's philosophy and how he plays the game. He encourages all golfers to focus on the basic fundamentals of golf and encourages everyone to adopt a proper practise technique to improve their game and to become more consistent. As Gary Player once said, "the harder I practise, the luckier I get".
Jamie leads our custom fitting service; he has extensive technical knowledge of the game and is passionate about helping golfers to select the best equipment available. Jamie is always striving to increase his skills, so that you experience the highest quality of service and the perfect set of clubs.
With a passion for his own game he is always practising around the club, so don't be afraid to come and say Hello.