Gerrards Cross Scorecard and Local Rules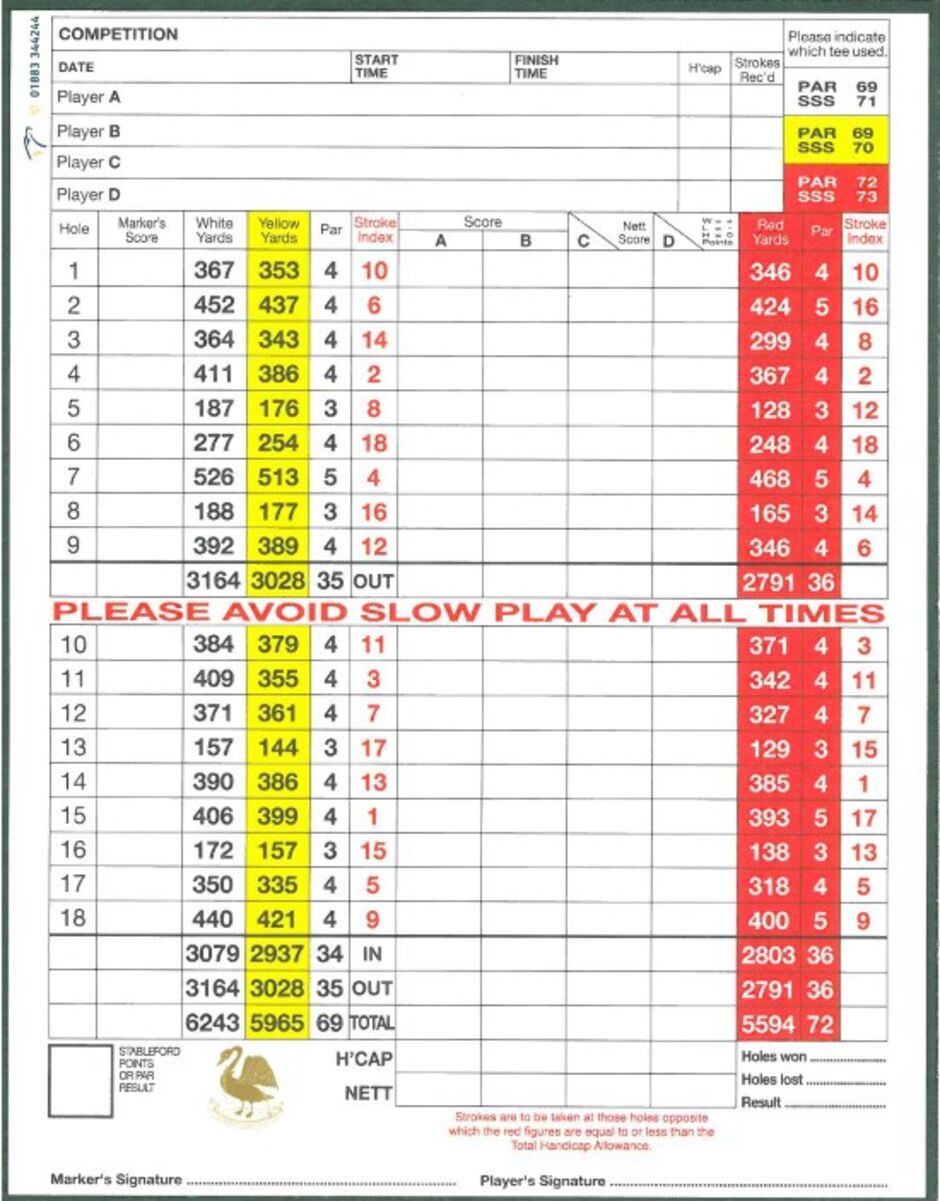 CONGU publish guidelines for Stroke indices and I'm pleased to say our revised ones meet all their criteria. The main objective with allocating Stroke Indices is to create an even spread of strokes, to be received at all handicap differences, over the 18 holes.
Health & safety instructions for members and visitors
THUNDER & LIGHTING
Members and visitors should be aware of the Thunder & Lighting policy in place at Gerrards Cross Golf Club.
Read more: Thunder & Lightning Policy
14TH HOLE - CALL UP - REVISED POLICY JULY 2019
Players must adhere to the signs located on the 13th and 14th tees.
Relevant documents:
Official guidelines from England Golf
Local Rules - with effect from 1st January 2019
Winter Rules - with effect from 8 October 2019